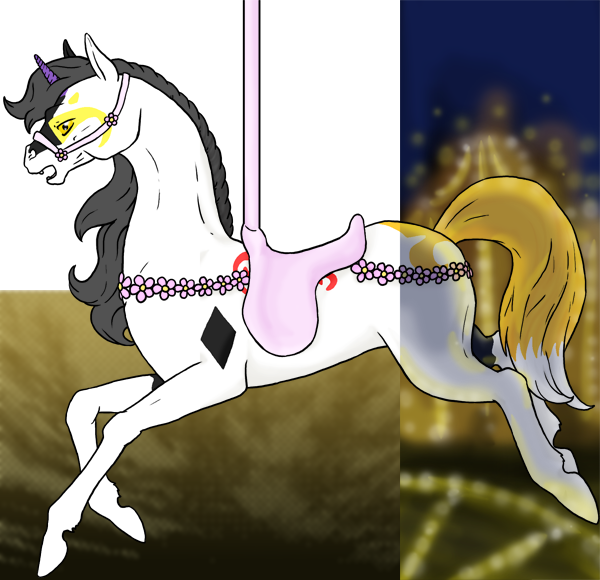 I'm currently running a commission drive, focusing on cheap, relatively quick pieces that give me a fair amount of artistic freedom far as media goes. At the heart they're buyer's price, though I've set a minimum of $5 so PayPal will let me keep a reasonable portion of payment. What you're guaranteed at that price is what you see in the leftmost third of the sample image above (buyer's choice of transparent or gradient/Photoshop filter background) — I may choose to move towards the right in the guide but never to the left. If you want to guarantee a certain quality you may pay extra for that.
Base minimum price includes up to two characters, add $3 for extra characters beyond those two (though if you have more than four characters I reserve the right to refuse the commission).
The pieces may be done fully digitally, fully traditionally, or a combination of the two. In the cases where there are originals, you may have these shipped roughly at cost (rounded for currency conversion); typically this is about $2.
These are payment-on-completion; I'll show you a greyscale, watermarked version of the piece when it's finished and send you payment information at that time. I'm aiming for quick turnaround but don't guarantee any specific time frame by default; if you're in a hurry please tell me so ahead of time.
Full terms and details, including pricing for the "higher level" pieces, can be found
here
. You may contact me either through comments/PMs here on LJ, or through FA as described in that journal.